Poetry Society Members make up the four mentees on the Jerwood/Arvon Mentoring Programme for 2017/18: Romalyn Ante, Alice Hiller, Seraphima Kennedy, and Yvonne Reddick.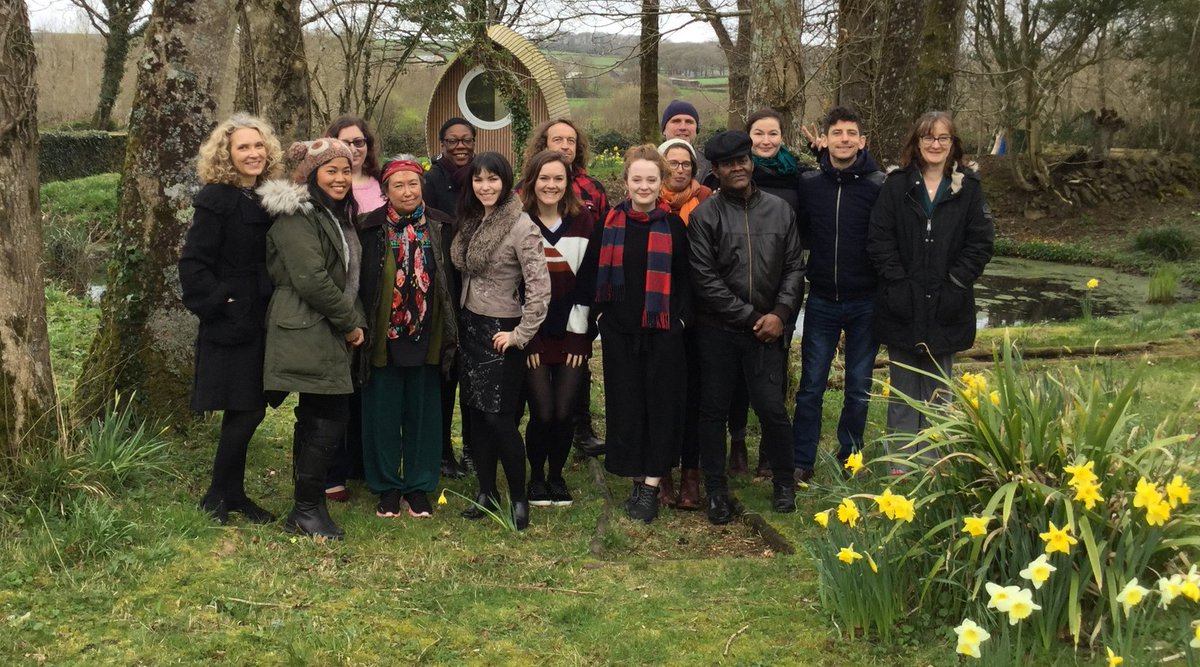 Romalyn Ante


Romalyn Ante grew up in Lipa, Philippines. She now lives in Wolverhampton. Her poems have been widely published in the UK, USA, and South East Asia, appearing in magazines/ejournals such as Under the Radar, Cannon's Mouth, Eastlit, Anak Sastra Literary Journal, and Ink, Sweat & Tears, among others. She has been commended in the Poetry category of the Creative Future Literary Awards and has prize-winning poems in The Yellow Book (Rethink Your Mind, 2015). She will use her time on the Jerwood/Arvon Mentoring Programme to work on her first collection. She blogs at www.ripplesoftheriver.blogspot.com
Alice Hiller


Alice Hiller lives in London but also works in Oxford where she manages the Estate of émigré sculptor Oscar Nemon. Initially a teenage mother and freelance journalist, she read English at UCL with two small sons. Her PhD explored Fanny Kemble and Anglo-American travel writing after the American Revolution. Having lost her husband Falcon to cancer in 2002, Alice embarked on her journey into poetry in her forties. She will use her year on the Jerwood/Arvon Mentoring Programme to complete her first collection, album without photos. The poems respond to her experience of making a life after being sexually abused in childhood.
Seraphima Kennedy


Seraphima Kennedy grew up in west London and completed an MA in poetry at Goldsmiths in 2009. She writes creative non-fiction about family, migration, conflict and music, and is in the final stages of a PhD. Recently she's been published in Magma, And Other Poems, SouthBank Poetry and the Journal of Writing in Creative Practice, and has performed at the Troubadour, Vortex Jazz Club, Much Wenlock Poetry Festival, LitLive and The Poetry Shuffle. She was recently longlisted for The Poetry School/Nine Arches Press Primers competition and is a member of the collective Malika's Poetry Kitchen.
Yvonne Reddick


Yvonne Reddick was born in Glasgow and grew up in Aberdeen, Berkshire and Kuwait. She studied English at Cambridge and has worked as an academic since completing her PhD at Warwick. Yvonne won a Northern Writer's Award for poetry and the Mslexia Poetry Pamphlet Competition in 2016. Her pamphlet Translating Mountains is published by Seren. Her poems appear in magazines such as Stand and Shearsman, and have been translated into Greek and Swedish. With the artist Diana Zwibach, she co-curates the art and poetry exhibition Deerhart. Her book Ted Hughes: Environmentalist and Ecopoet will be published by Palgrave Macmillan.
The Jerwood/Arvon Mentoring Programme, run in partnership with Jerwood Charitable Foundation, takes on twelve talented, emerging writers, who are mentored for one year by an established writer working in either Poetry, Fiction or Playwriting. The programme includes two separate weeks away at an Arvon centre, ongoing one-to-one support, and advice from industry specialists. Find out more about the programme here: www.arvon.org/grants-schemes/jerwoodarvon-mentoring-programme.
3 April 2017