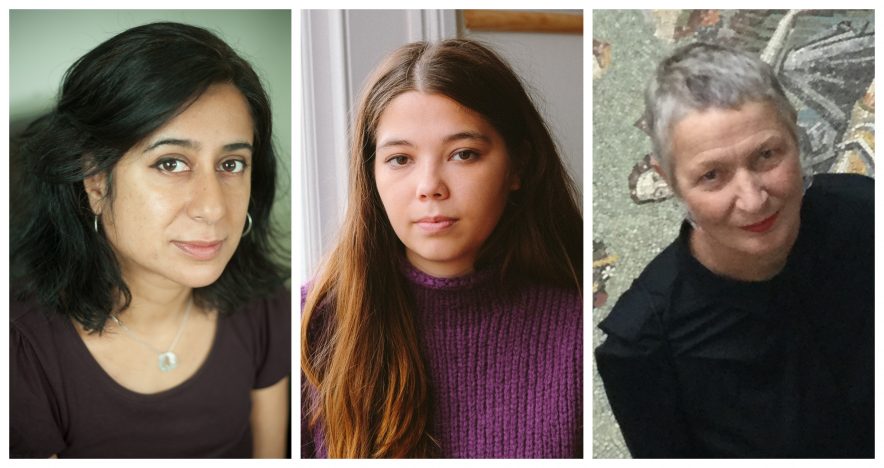 Left to Right: Anita Pati, Nina Mingya Powles, Claire Collison
Congratulations to Poetry Society Members Claire Collison and Anita Pati who, along with Nina Mingya Powles, are the winners of the first-ever Women Poets' Prize – launched this year by the Rebecca Swift Foundation in memory of Rebecca, founder of the Literary Consultancy, an editorial and advice service for writers. The biennial award seeks to honour Rebecca's two key passions: poetry and the empowerment of women.
Each winner will be carefully matched with a poetry mentor in addition to a pastoral coach, facilitating a holistic body of support that nurtures craft and personal wellbeing in equal measure. The Prize will also offer a programme of support and creative professional development opportunities with the Foundation's partners: Faber and Faber, The Literary Consultancy, RADA, City Lit, Verve Festival, Bath Spa University, and The Poetry School. In addition to these opportunities which constitute the Women Poets' Prize professional grant, each successful poet will each receive a cash bursary of £1,000.
This year's judges were poets Moniza Ali, Fiona Sampson and Sarah Howe. The shortlist included fellow Poetry Society Members Alice Hiller and Holly Hopkins, plus Bryony Littlefair, Em Strang, Jenna Clake, and Jemilea Wisdom-Baako.
1 November 2018